10 ALBUMS FROM 2013 THAT WILL MELT YOUR FACE OFF
I love layered complex albums that defy genre description and boggle the mind. 2013 has been a wonderful year for experimental music, with advances in technology and digital distribution allowing niche artists to be more prolific and reach greater audiences then ever before. Many of the musicians on this list are veterans who have honed their craft and unique brand to a very advanced level, but still haven't received the recognition they deserve. It's my hope that you will enjoy these albums and seek out more work from these musicians and their collaborators.

---

Laskfar Vortok – Caligula Lives
Los Angeles based artist Laskfar Vortok's brews a storm of swirling notes and pulsing beats to draw the listener through a nightmare of Caligula reborn. This album bends the mind in a pleasant and lingering way, I found myself listening to it over and over.
---

Crown Hutch – I'm the Person
Hilarious lyricism and esoteric production are the hallmarks of Chicago's Crown Hutch, darling of the internet label Aural Sects. Hutch unleashes a lightning fast flow of absurdities against the backdrop of lush producers, with tracks by Myrrh Ka Ba, Nattymari, and more. I eagerly anticipated this album before it came out and I was not disappointed. Every track on here is a gem, especially the hilarious segue moments.
---

The Tleilaxu Music Machine – Mutant Magic Protection
Alien juke bass music from the mysterious D. Bene Tleilax. Like an extra-dimensional cuisine-art, Tleilax blends every genre of dance and experimental electronica into his crunchy goo of mutant rave sound. This album was self released, and those who donated over $20 received a potent herbal tincture concocted by Tleilax himself to boost the immune system. An original distribution method, to say the least.
---

Danimal Cannon + Zef – Parallel Processing
Technical progressive chiptune from two celebrated gameboy musicians. Danimal Cannon is well known for his particular flavor of progressive chiptune and as the guitar player and singer of video game tribute band Arm Cannon. When Danimal is combined with the power of Zef, they form a gameboy Voltron packing twice the power. Purchasers of the digital album also receive the LSDJ files for the songs, which can be loaded into a gameboy for educational, remixing, or just enjoyment purposes.
---

Lauren Bousfield – Avalon Vales
Neoclassical spazzcore from the artist formerly known as Nero's Day at Disneyland, Avalon Vales is a worthy followup to the first Lauren Bousfield release. Drawing from a similar palette as their seminal album "From Rotting Fantasy Lands", Lauren Bousfield blends ghostly singing with hyper melodic writing and shifting melting timbres.
---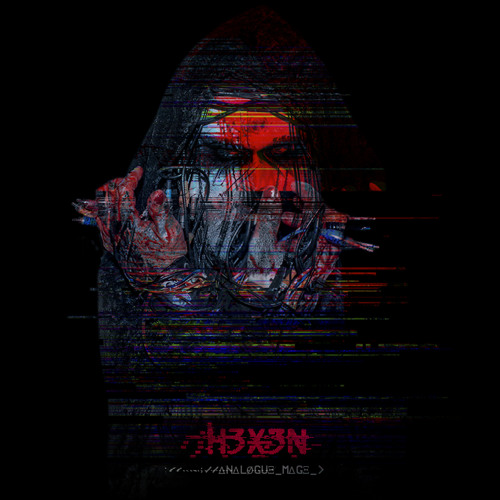 H3X3N – Analogue mage
Black metal on vintage synthesizers by the accomplished necromancer of L1L DEATH, Andrew Means. Imagine if Dimmu Borgir forsook their guitars for a massive modular, and occasionally drifted away on psychedelic spirit quests through the void, and you get a pretty decent idea of what some of H3X3N sounds like. H3X3N is also a skilled visual artist, and has created a number of cryptic vignettes.
---

The Ceremonial Dagger – The Ghost Triangulations II
Texas based multi-media creator The Ceremonial Dagger is known for the startling visual and audio experiences he creates, and this is no exception. The followup to his previous release, Ghost Triangulations II picks up in the same unclassifiable dark electronica realm where the first album left off. Densely layered compositions of piercing and gurgling synths will surprise and delight you.


---

Bestial Mouths
Los Angeles natives Bestial Mouths produced this self-titled and critically acclaimed album of brooding gothic electronic rock and were soon tapped by Austra to join her on a massive European tour. This album more heavily features the work of band member Gustavo "WMX", a talented electronic producer in his own right. One of Gus's remixes will be featured on the upcoming release for my project GRYPT.

CLIPPING – Midcity
LA group CLIPPING have created their own truly unique style of virtuoso noise rap. Their free debut album made a big splash, and the group has since signed with Sub-Pop. They are often compared to Death Grips, and a fan even created a mashup album. I eagerly anticipate the next CLIPPING release.
---

∆AIMON
Artoffact Records release this San Diego husband and wife duo's self titled followup to their very successful AMEN EP (Tundra Dubs). Nancy's decadent vocals and Brant's menacing production make this album an instant classic. Some of these tracks are earworms and you may find yourself humming them creepily. See also the accompanying remix collection: ∆EMIXES
---
Taylor Shechet is a Los Angeles based sound designer and musician, and the host of IT CAME FROM THE INTERNET, a bi-weekly radio show on FutureMusicFM.
Comments